Leprous & Agent Fresco
+ 22
VENUE:
Gorilla
view map
135 Grosvenor Street, Manchester, M1 7HE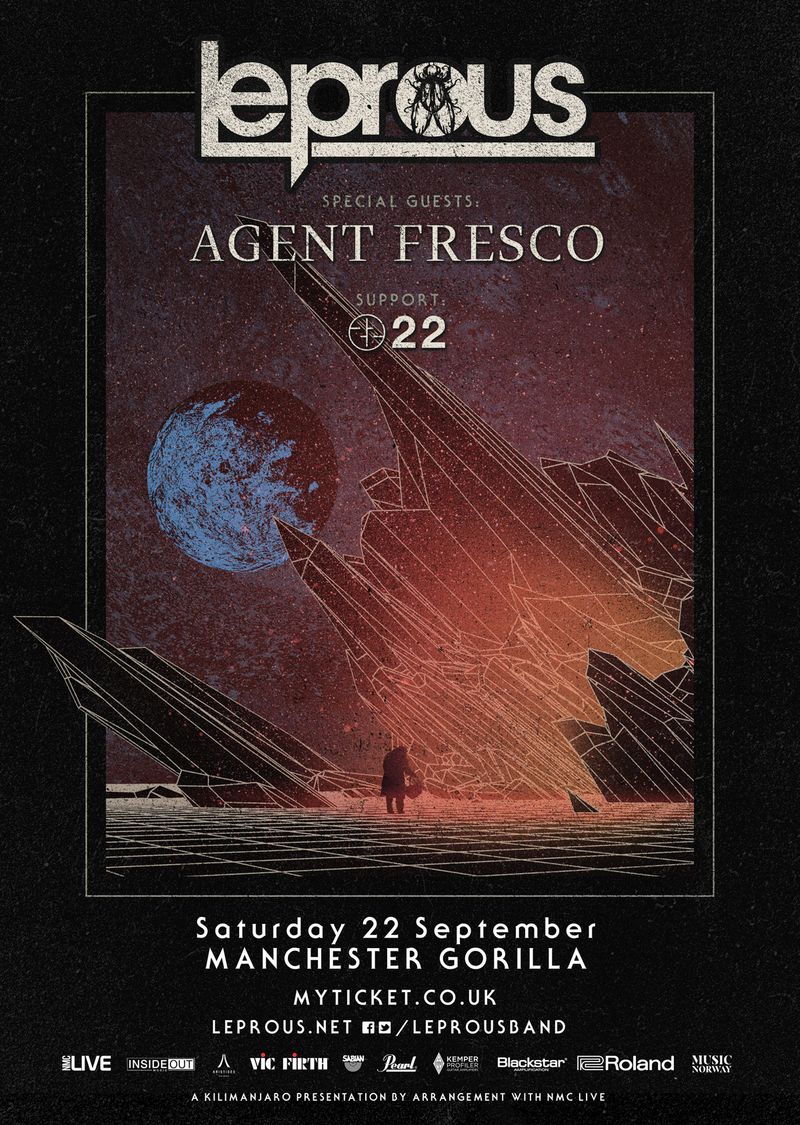 In a time where progressive music is rising and there are so many options available to new listeners, it takes serious guts and personality to turn heads anymore. Norway's
Leprous
has done just that in recent years, and it has been such a joy to watch them emerge into the limelight of awareness within the progressive community. It is no wonder, however, as Leprous continues to mature and to cling ever closer to their hearts when crafting new music.
Agent Fresco
's music is a reflection of this ever-changing landscape, with its overwhelming sense of freedom and vastness. This is a progressive Art Rock band that needs to be experienced from a few steps back to be grasped in its entirety, like a bold work of art. In the last couple of years, their iridescent, propulsive, arty and highly addictive music made the highly esteemed Reykjavik band become the favourite of a music-loving nation and an act sparking international interest.