Passenger
+ performing as part of Kew the Music 2017 + with support from Stu Larsen
VENUE:
Kew Gardens
view map
Kew, Richmond, Surrey TW9 3AB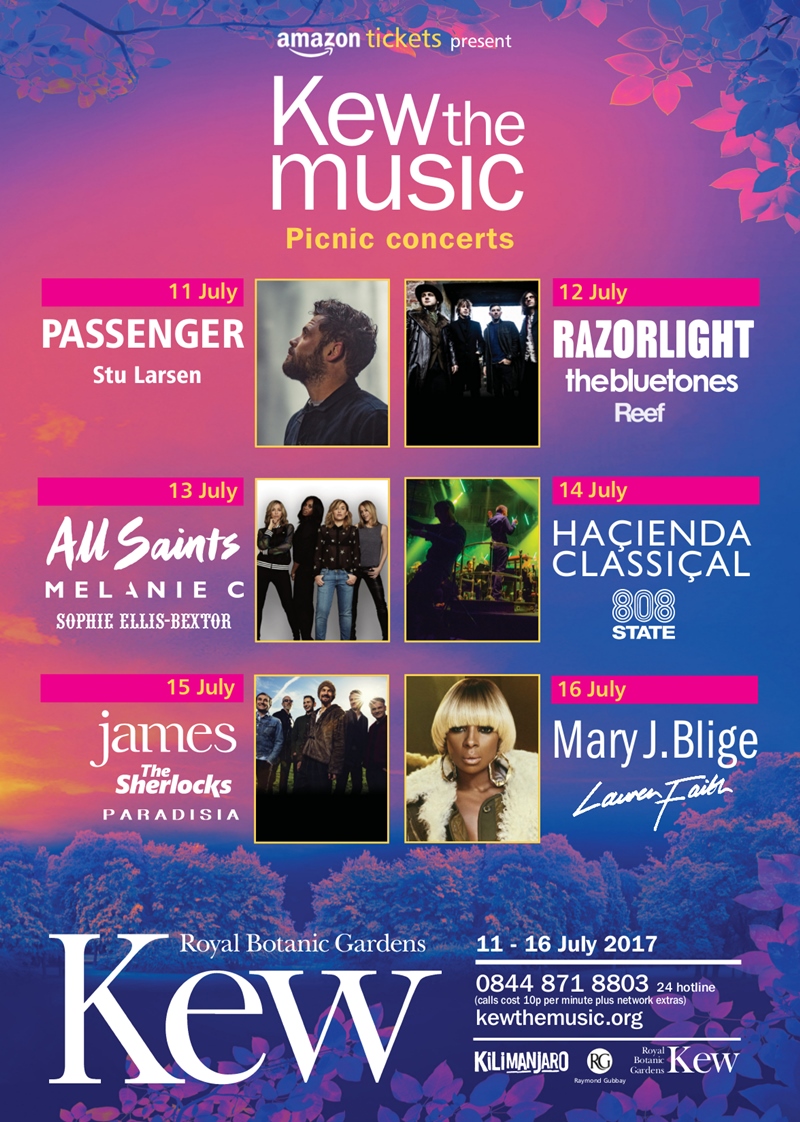 For more information, visit the
Kew the Music 2017
website here:
http://kewthemusic.org/
Kew the Music
is a glorious week-long festival of summer picnic concerts set within the stunning grounds of the Royal Botanic Gardens, Kew. Returning once again with a fantastic line up that offers something for everyone – whether you fancy being whisked back to the heyday of the notorious Haçienda, or would love the chance to hear the recent hits from Passenger performed live – book your tickets early to avoid disappointment, and look forward to a night in the most magical setting in London. Guests are welcome to bring their own food and drink, or to enjoy the open-air bars and tasty street food stalls. A sensational summer's evening awaits.
Passenger
- Tuesday 11 July
His 2012 hit single

Let Her Go

reached a staggering one billion YouTube views and launched UK based singer songwriter Mike Rosenberg (aka
Passenger
) as a global phenomenon. This year's Kew the Music opens with a new departure for Rosenberg, for this concert he will perform not as a solo troubadour, but backed by a five-piece band showcasing songs from his latest album as well as breathing new life into many Passenger cult classics.