River Whyless
VENUE:
Sebright Arms
view map
31-35 Coate Street, London E2 9AG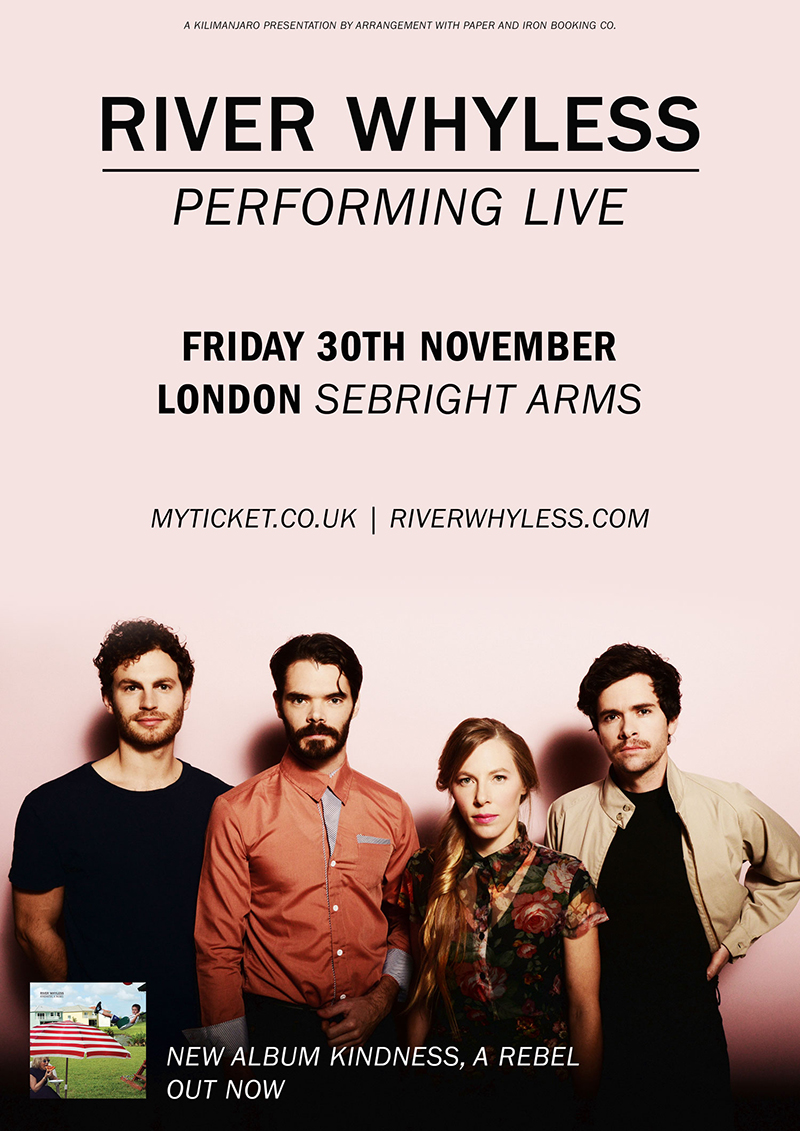 Six years, two albums and countless gigs after first forming as a band,
River Whyless
, the North Carolina-bred folk-rock outfit has discovered their evolution is a subtler albeit monumentally important one. Deep in the throes of writing and recording their bold new album, ?
Kindness, A Rebel,
the four musicians reached a necessary and collective understanding. Namely: this band is their lifeblood, their family and their love. To that end, with unspoken acceptance, the members of River Whyless, each songwriters in their own right, collectively put aside their respective egos, coalesced around each other's creative vision, and fully embraced the beauty of their enduring partnership.