Royal Thunder
VENUE:
Mama Roux
view map
23 Lower Trinity St, Birmingham B9 4AG
All dates for Royal Thunder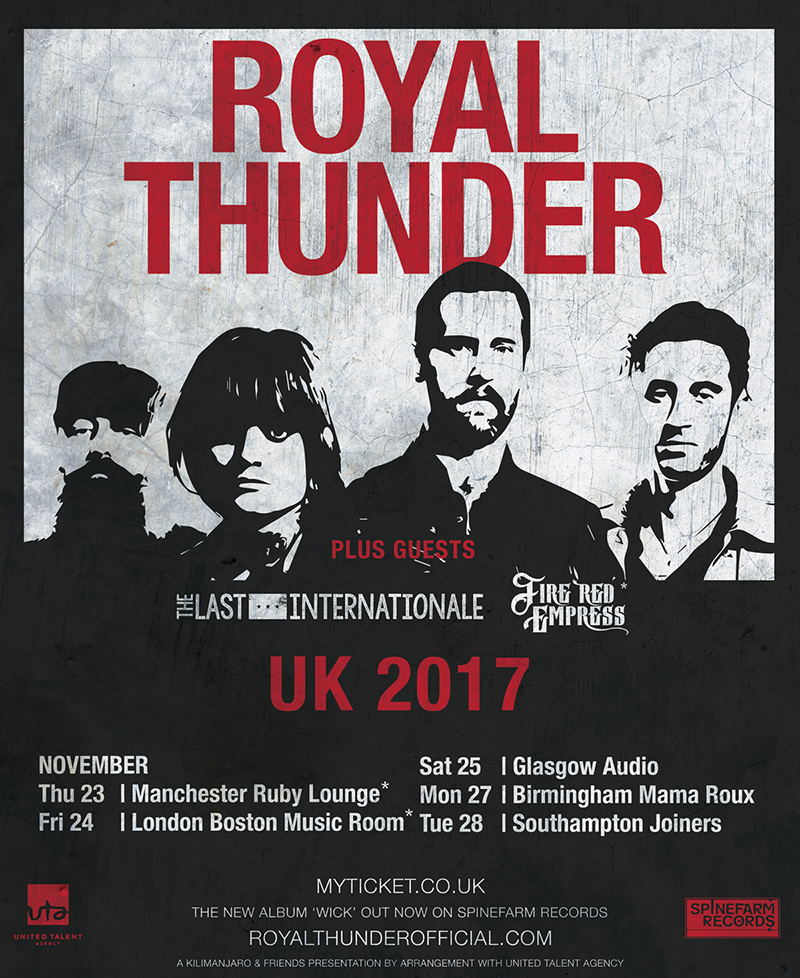 It's 2017 and after making perhaps the toughest album of their career,

Royal Thunder are coming out swinging. The Atlanta based four-piece (Mlny Parsonz – bass/vocals, Josh Weaver – guitar, Evan Diprima – drums, Will Fiore – guitar), once memorably described as playing, '
a revved-up Southern hard rock that howls like Led Zeppelin astride a psychedelic unicorn
', are, with
WICK
, reaching their tipping point. Following 2007's self-titled EP (reissued four years later by Relapse Records), 2012's
CVI
and 2015's critically acclaimed
Crooked Doors
, Royal Thunder's fourth release is an accumulation of shared experience, musical and otherwise, making art out of adversity and imbued with a new melodic succinctness that's borne out of a band who've spent the last few years growing up together.
The Last Internationale
was formed on the streets of NYC by classical/folk singer Delila Paz and blues guitarist Edgey. They started by writing and performing politically charged songs with such titles as

'Workers of the World - Unite!'

Soon after, Delila picked up the bass and a drummer was incorporated in their live shows for a more electrified rock and roll sound rooted deeply within the rebellious spirit of CBGBs.