The Picturebooks
VENUE:
The Forum
view map
Fonthill, The Common, Tunbridge Wells, Kent TN4 8YU
All dates for The Picturebooks
Brighton

The Hope and Ruin

Tunbridge Wells

The Forum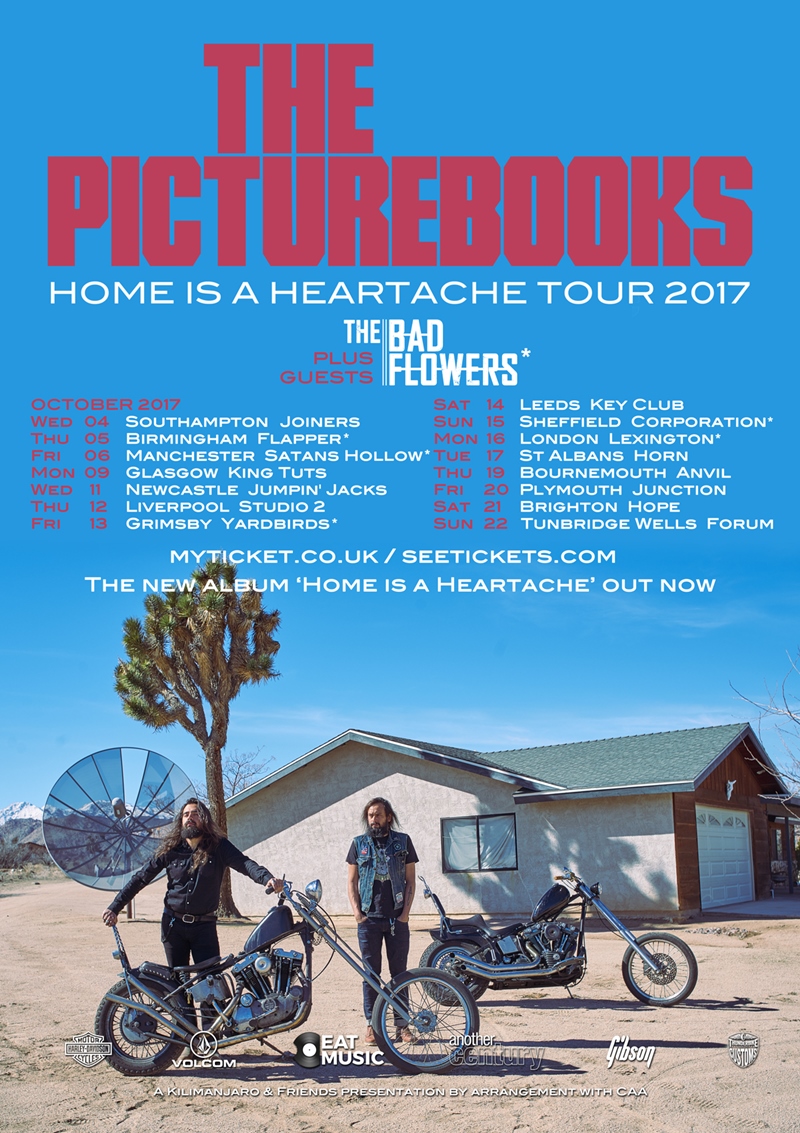 Primal blues-rock duo

THE PICTUREBOOKS are Fynn Claus Grabke [vocals, guitar] and Philipp Mirtschink [drums] perform their blues-saturated heavy rock.

The duo has received acclaim not only on their 2014 full-length '
Imaginary Horse
' (RidingEasy Records), but also for their craft of building and customizing motorcycles, and their skateboarding skills. The band has been featured on Noisey/Vice, Team Rock, Daytrotter, and more, and the group's motorcycle designs have been featured in the biggest bike magazines across the world, including Easyriders (USA), Custombike (Germany), Dice Magazine (UK), Hot Bike (Japan), and more.