The Word Alive
+ Continents + The City Is Ours
VENUE:
The Camden Assembly
view map
49 Chalk Farm Road, London, NW1 8AN
All dates for The Word Alive
+ Continents + The City Is Ours

London

The Camden Assembly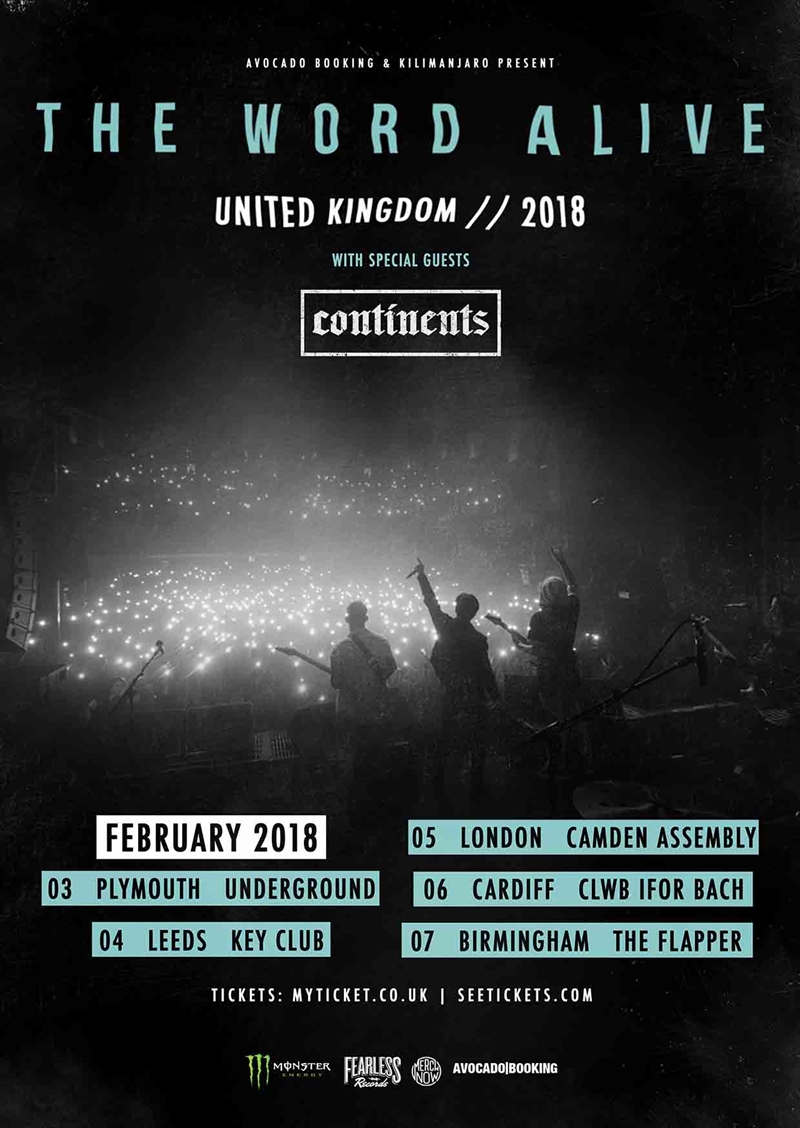 Ever since their formation in mid-2008

The Word Alive have set themselves apart with their unmatched live show, devotion to their fans as well as their musicianship and thought provoking lyrics. Fast forward 1 EP and 4 full-length albums later (
Deceiver
,
Life Cycles
,
REAL
. and
Dark Matter
) the band have toured the world, and played over 1,000 shows to date with many on the horizon. Mainstays and songwriters Telle Smith, Zack Hansen and Tony Pizzuti have pushed their genre to the limits and back. Over the years their development and transition from a notable metalcore act to and undefined hard rock act hasn't gone unnoticed.