Tony Law: A Lost Show
VENUE:
Glee Club
view map
The Arcadian, 70 Hurst St, Birmingham, West Midlands B5 4TD
All dates for Tony Law: A Lost Show
Glasgow

Blackfriars Basement - Glasgow Comedy Festival

Kettering

Kettering Arts Centre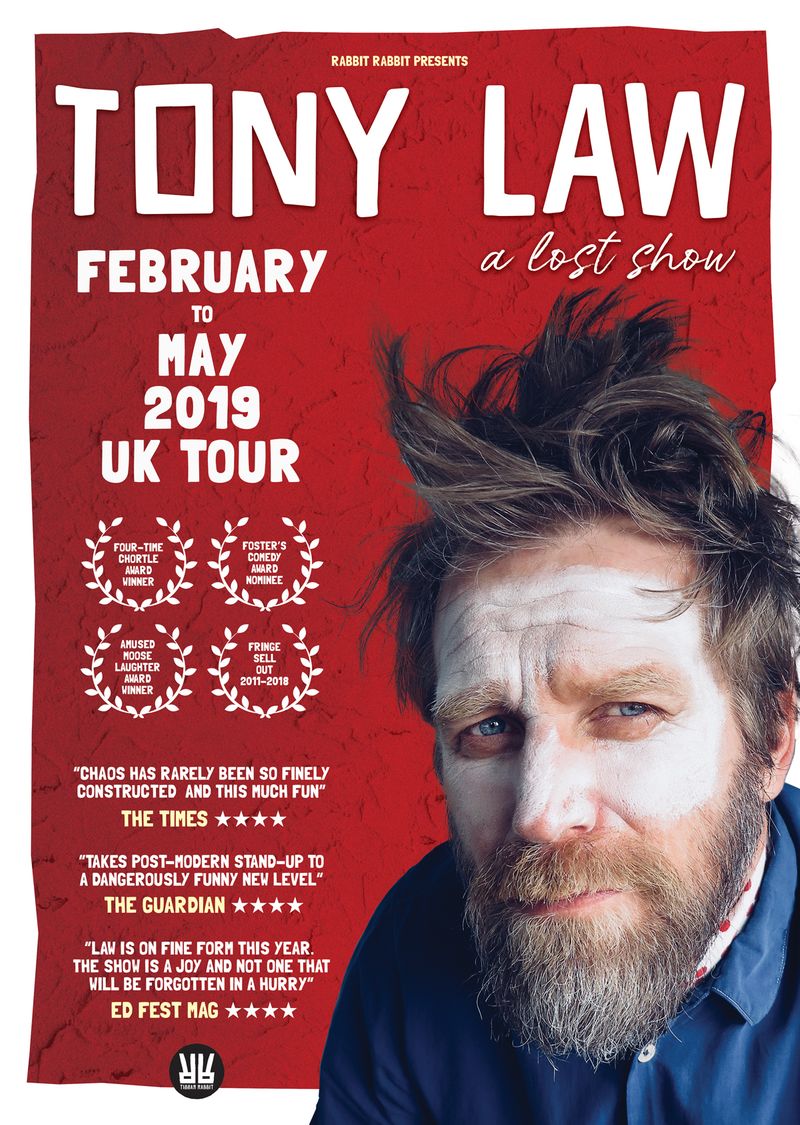 Tony Law: A Lost Show

"Law is on fine form this year. The show is a joy and not one that will be forgotten in a hurry" **** Ed Fest Mag
Bumhell. 'The King of post-modern nonsense' (Telegraph), comedy's Tone is taking his funniest, most meaningful show to date on tour after selling out his entire run at the 2018 Edinburgh Fringe with 'A Lost Show.'
Watch him and through laughter – rise, happier. You cry, with laugh. 'What was that!?' 'I loved that'. Then you smile to yourself. 'Tony, you grande dickhead, you making me thinking while you do 'up' voice shouting 'n' clownsing and then, somehow, through idiocy and your bones of funny – Tone, I know what you mean'.
Tony has appeared on Have I Got News For You, The Alternative Comedy Experience, 8 Out Of 10 Cats and Never Mind The Buzzcocks.