Twelve Foot Ninja
+ Uneven Structure
VENUE:
Audio
view map
14 Midland St, Glasgow G1
All dates for Twelve Foot Ninja
SOLD OUT

Nottingham

Rock City Basement

Milton Keynes

Craufurd Arms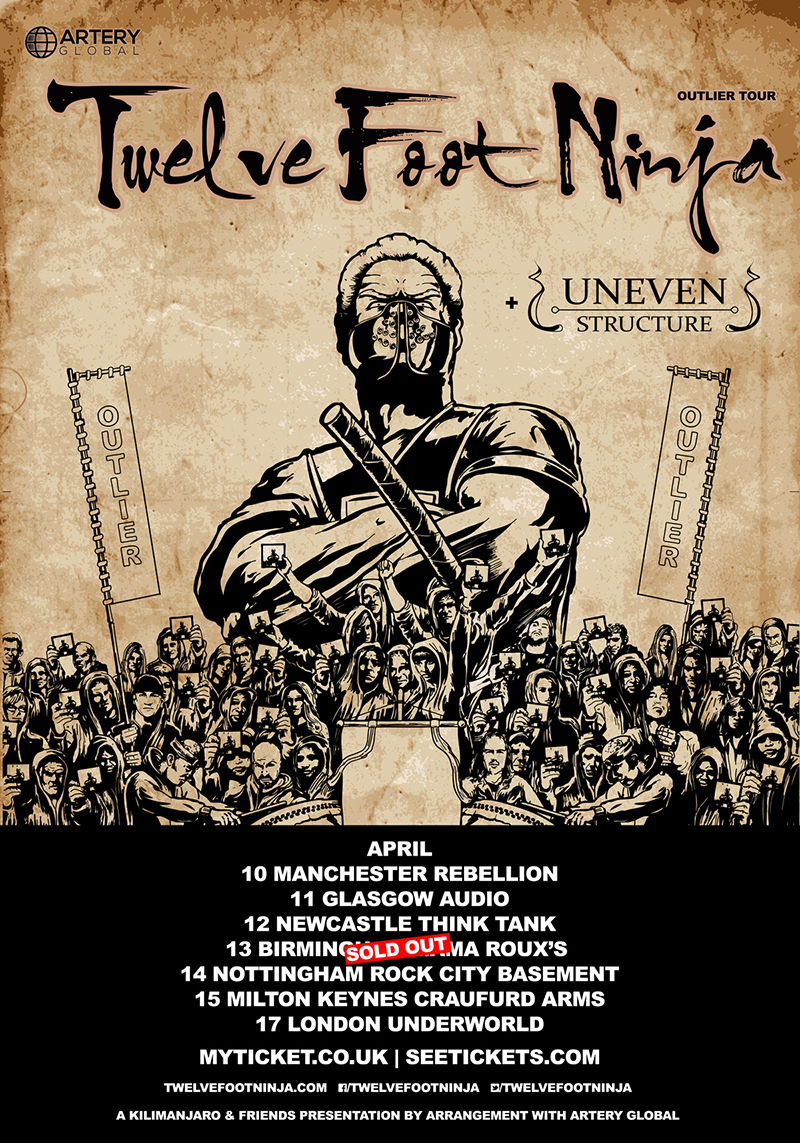 What you might not know is that

Twelve Foot Ninja'

s 2012 debut record
SILENT MACHINE
saw them clock up over 5,000,000 YouTube views, win America's prestigious 2014 Golden Gods Award for 'Best New Talent', break the world record for crowdfunding a video clip, and tour with some of the biggest bands in the world, and get billed on major US festivals. And all without the push of a major label. The band has been embraced by the metal community but they certainly don't see themselves as that.