Margaret Glaspy
Following the release of her debut album 'Emotions & Math', and with her headline
show at London's Moth Club on 23rd August all but sold out, New York-based singer/songwriter
Margaret Glaspy will head out on a UK wide headline tour in November.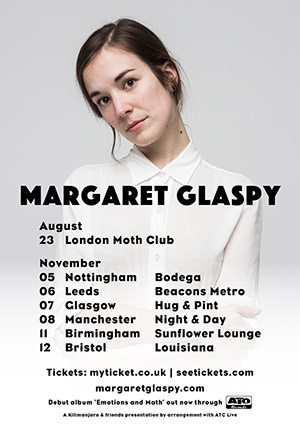 Having released her latest single 'Milk Bath' at the beginning of last month, Self-confessed
'Nouveau Jazzy Pop' songstress Petite Meller will play a headline show at the ICA in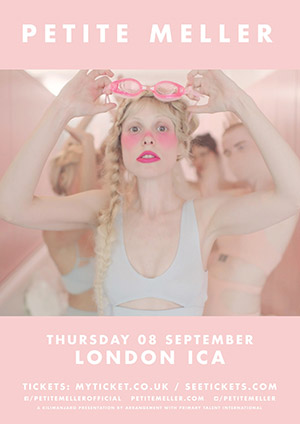 Flawes
2016 has seen FLAWES release their second EP, 'CTRL' , with support from The 405, The Independent
, and NME. The band have already played multiple shows including selling out their debut headline at
The Sebright Arms in London. Catch them on tour in September when they stop off in Brighton,
Leeds, Manchester, Glasgow, Newcastle and London.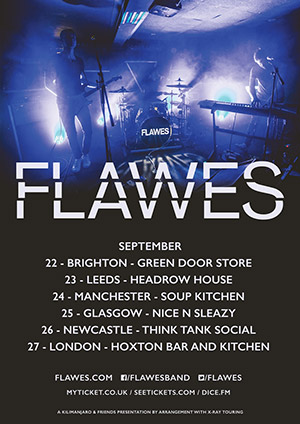 Glasgow based enigmatic duo Bossy Love aren't your typical RnB/Pop pair. Amandah Wilkinson
(formally
of Operator Please) and John Baillie Jnr (ex Dananananaykroyd drummer) were lauded
by critics as 'one to watch' after they self released tracks 'Sweat It Out' and 'Body' last year,
both quickly earned the band a dedicated following. Catch them live on 27th
October at The Nines in Peckham, London.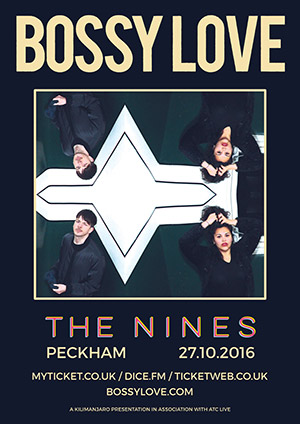 Man Of Moon
Man of Moon are a 2 piece Rock band from Edinburgh in Scotland. In the short time they have
been together

the band have been building a strong following in Scotland having supported the likes of We
Were Promised Jetpacks, P

hantom Band

and The Subways and already and gaining support and airplay
on BBC Introducing,
Radio Scotland and XFM. The duo head out on a 13-date September/October
UK tour which includes The Victoria in London.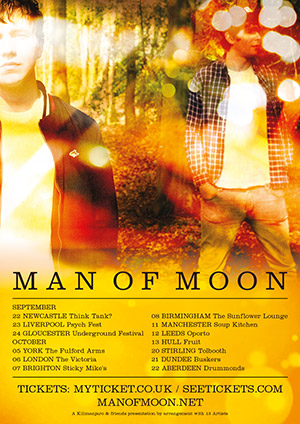 Jen Wasner of Wye Oak recently announced her debut solo full-length 'If You See Me, Say Yes' under the guise
of Flock of Dimes.
Catch Jen live at The Victoria in Dalston, London on 4th October.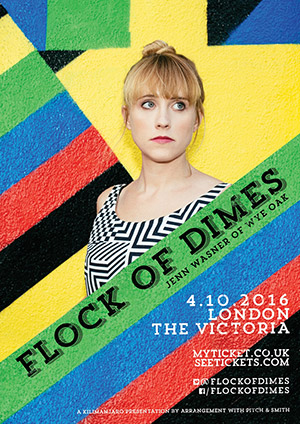 With their debut single, south-east London's feedback-strafed, guitar-shredding INHEAVEN are delivering a
statement of
intent – an anthem of amp-pulverising noise that updates the post-punk template for a new generation.
See them play live at London's Boston Music Room on 20th October.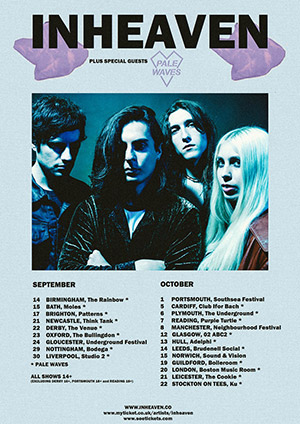 X-Posure Live is the regular new music night which is hosted by the Radio X legend
that is
John Kennedy
at The Lexington in London.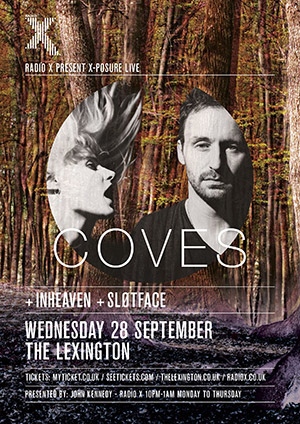 Bringing you the finest new music, live & free in London.