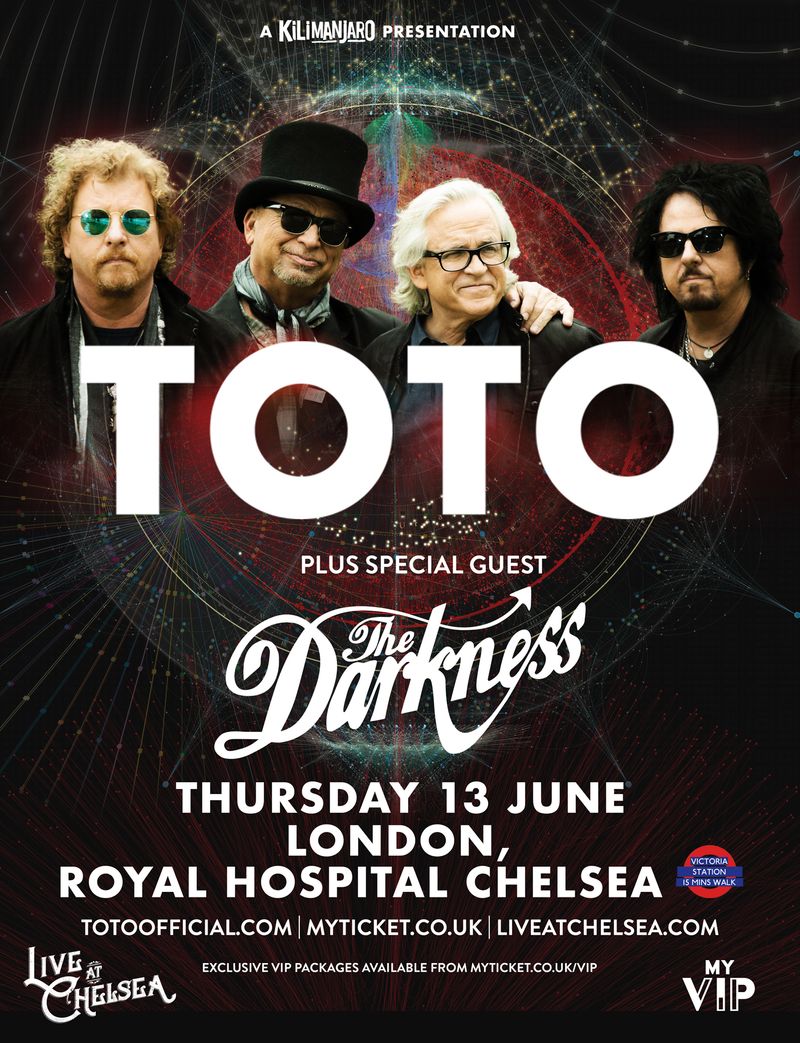 Toto
have been announced as one of the first artists to perform at the
Live At Chelsea Concert Series 2019
, which is celebrating its 5th year of bringing live music to the spectacular outdoor grounds of the Royal Hospital Chelsea – home of the Chelsea Pensioners.

Toto will headline the Live At Chelsea Concert Series 2019 on Thursday 13th June, whilst The Gipsy Kings will headline the event on Friday 14th June.

Currently celebrating 40 years since the release of their debut album, Toto are one of the world's foremost rock bands. With their current line-up of Joseph Williams (Lead Vocals), Steve Porcaro (Keyboards), and Steve Lukather (Guitars, Vocals), the group are celebrating an incredible legacy of unparalleled hits and accolades.





Toto
+ The Darkness. Performing at Live at Chelsea 2019

London

Royal Hospital Chelsea